Autoclose Ticket
name

:

Autoclose Ticket

description

:

Auto close resolved User Request and Incident tickets

version

:

1.0.1

release

:

2016-08-10

itop-version-min

:

2.0.2

download

:

code

:

combodo-autoclose-ticket
This page describes how the extension combodo auto close allows iTop to automatically close resolved User Request and Incident after a configured delay.
Features
This extension adds a new background process handled by cron.php to automatically close User Request and Incident according to the autoclosure delay defined in the iTop configuration file.
Limitations
This extension is not handling Change and Problem tickets.
Requirements
Revision history
| Date | Version | Description |
| --- | --- | --- |
| 2016-08-10 | 1.0.1 | Performance optimization: do not load all the columns of the tickets in the query. |
| 2014-03-04 | 1.0.0 | First release |
Installation
If you have already installed iTop make sure that the configuration file config-itop in conf/production is NOT read-only.

Point your web browser to http(s)://<your_itop_root>/setup and follow the wizard. Make sure that you select the option to "Upgrade an existing iTop instance":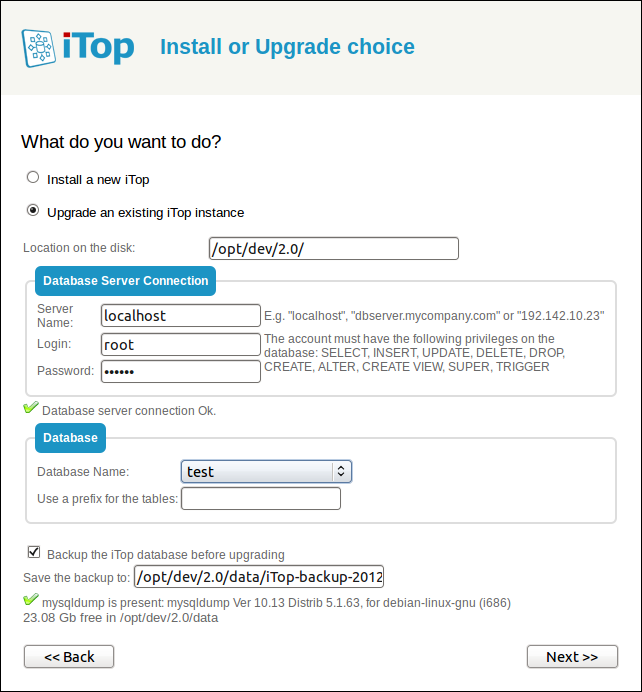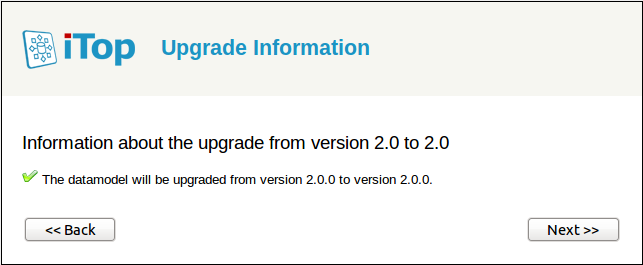 Finally check the module "Auto closure of Incident and User Request" in the list of extensions at the end of the interactive wizard. Then complete the installation.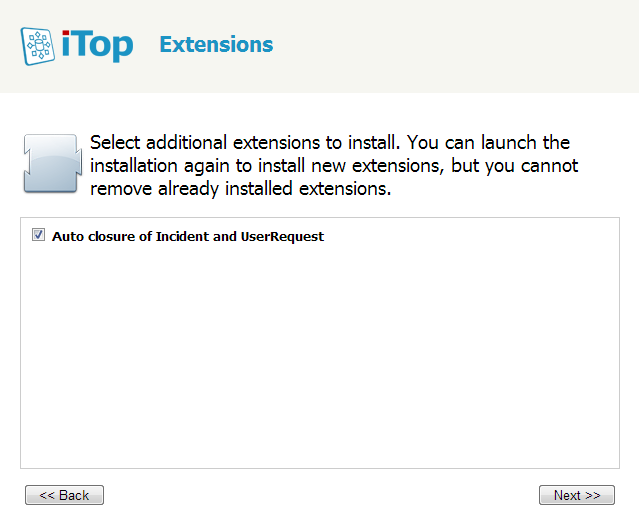 Configuration
Once the new module has been installed, edit the configuration file config-itop.php and look for the following new section:
        

'combodo-autoclose-ticket'

 

=>

 

array

 

(


                

'incident_autoclose_delay'

 

=>

 

'7'

,


                

'userrequest_autoclose_delay'

 

=>

 

'7'

,


        

)

,
This section allows you to define the value for the auto closure delay for incident and user request.
Delays are given in days. By default, incident and user request are closed automatically after 7 days.
The automatic closure of the incidents and the user requests is handled by the service cron.php once a day. Make sure this one is scheduled to run on your system. More information in the chapter about Background tasks.
To check the status of this service, use the command:
php webservice/cron.php --auth_user=user --auth_pwd=password --status_only=1

The task AutoCloseTicket will not be listed here if the CRON has not run at least once since the extension has been installed.
Usage
When a user request or an incident is closed automatically, the user satisfaction is set to the default value defined in the data model: "Very satisfied"
extensions/auto_close_request.txt · Last modified: 2019/10/08 10:33 by vdumas
Back to top