iTop Administrator's Guide
Intended Audience
This document is targeted towards system administrators in charge of configuring and operating the iTop application. For the basic usage of the application, from the end-user point of view, refer to the iTop User Manual.
Prerequisites
This document assumes that you have at least a basic knowledge about MySQL or the SQL language in general.
New iTop
A few pages which can be useful:
About iTop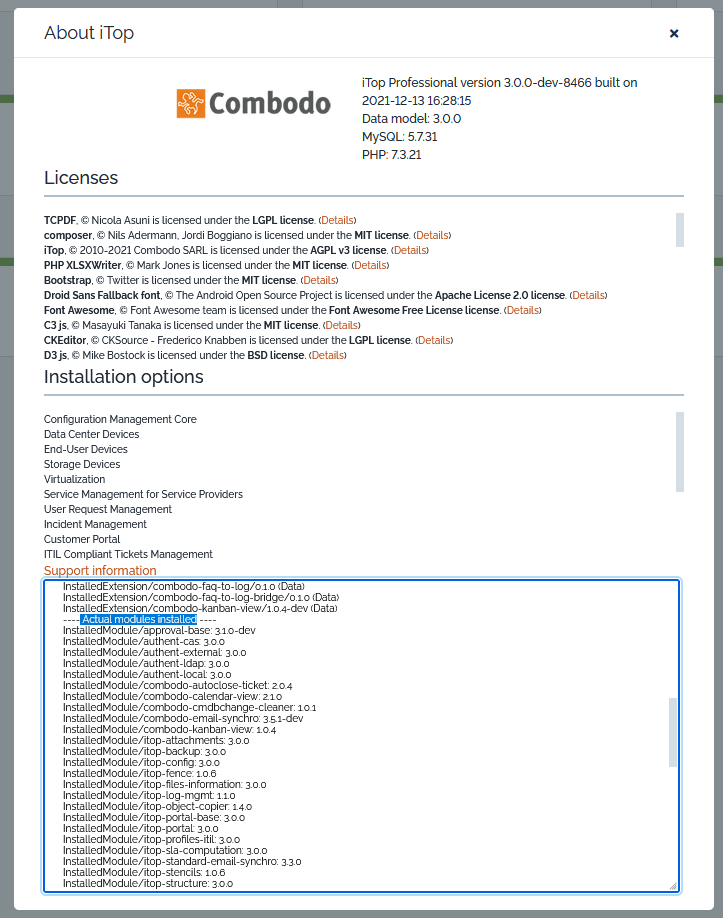 Most of this screen is limited to Administrators. It displays:
The Licences included

The Installation options selected during the last Setup

You can also expend the Support information which list the exact module versions installed on your iTop
Administrator Menus
This part explains all the actions available on the Administrator menus:
New in 2.5
: those menus which used to be limited to users with
Administrator
profile only, can now be
delegated
to other users.
Administration
Configuration
System
latest/admin/start.txt · Last modified: 2023/07/21 10:19 (external edit)
Back to top